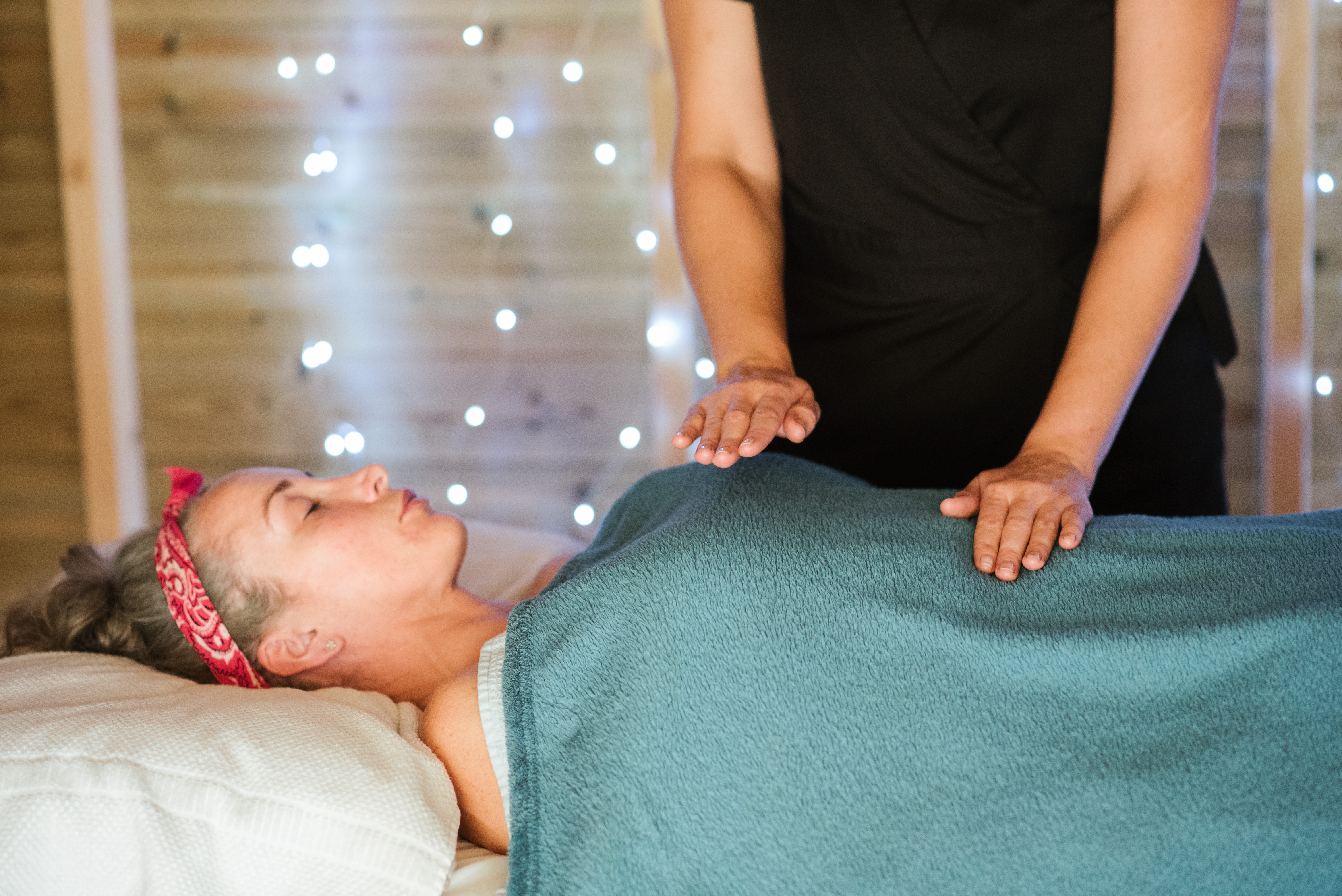 "The possibilities are numerous once we decide to act and not react."George Bernard Shaw
The witty Irish author rightly reminds his audience that we, yes YOU, are a subject not an object of life. Instead of being a dormant item that responds to external circumstances created by others, you should take on a more proactive role.
In energy medicine speak as a subject you cease to let outside forces dictate to you. Slowly it is you who begins to call the shots and fashion your reality. Your passivity shaken off by the rousing of your subtle energies.
Stagnation
Your tryst with energy medicine has brought you to a point where you're in a good place vis-à-vis the elusive work-life balance. Your mental horizon has expanded in a way that you know of numerous ways of blooming as opposed to just living. Now having comea full cycleand observed the benefits of energy medicine in addressing one issue, you are curious about what more it can do for you. You start to see other areas where energy medicine couldpossibly help you. Especially in energy fields that are your external environment. And by doing so evolve to a more comprehensive use of energy medicine.
In other instances, some of you may feel as if the gained dynamism through energy medicine has ossified and that your daily routine has become tired. The personal growth stalemate could be due to several reasons. It might be that fresh problems have cropped up at university or work. Perhaps unresolved issues have resurfaced in your bonds among your inner circle - partner, family or friends. Or that having regained your health, you are eager to explore different perspectives about your purpose in life and ways of realising your artistic potential. If not, other miscellaneous events have created different blocks that past energy medicine modalities can't resolve.
It may be time to upskill your learning. By deciding to act, i.e. seeking out an expert in energy medicine, you'd be heeding Bernard Shaw by opening the door to innumerable opportunities.
Method
At this stage your practitioner shall try out different methods to cleanse your system. In the first few sittings the expert would conduct a new assessment to get a better sense of your energy lattice - rate of flow, hurried and sluggish points, etc. On establishing your gridlock locations, they might apply varying techniques to activate your acupoints by say tapping, massaging, etc.
Luckily for us Energy Medicine in our times has evolved to compliment time-honoured traditions of yoga, tai chi, Ayurveda, acupuncture, physiotherapy with advancements in modern science. Say, you could be encouraged to follow a daily exercise routine at home during a specific hour of the day (say early morning to shake off your morning lethargy and joint stiffness) and plus be prescribed hormone pills or vitamins to boost your resilience.
Some practitioners might integrate elements from different sub-types of energy medicines to galvanise you. Such as recommending a set of gemstones whose benefits could be accrued by not just by wearing it on you as a necklace but by placing it in your home or workstation too. Instead of gemstones, other could reach out to the healing powers of magnets to relieve the congestion of your energetic frequencies.
You are also encouraged to awaken your own Sahasrara or crown chakra by focusing your consciousness to direct specific energies. Your energy healer would lead you through several steps to take to ensure a smooth transfer of these invisible forces. The technique's twin merits being that while activating your awareness centre, it can inspire self-confidence in determining your destiny. A revealing peaceful mindful practice.
As much as energy medicine will heed your core, your guide shall give equal importance to other aspects of your life like your friends, food habits, etc. They do this because of our periphery has a direct impact on our internal well-being. Consider how people that populate your life evoke different emotions and sentiments in you. Their energy leaving either a positive or negative mark on you and your memory. Think of the food that you eat. It too impacts the biochemical energy conversion within your inner system. For example, frequent overindulgences in sugar could increase the chances of inflammation, consequently decreasing your vitality. Even the information and knowledge that you imbibe from the books and newspapers you read, and the images that you see on your screens disturbs you in different ways. Sissoo's experts would throw light on how each of these elements carry an energy that influences you. They'll provide advise on how to reduce exposure to undesirable energy and how to offset their effects.
The energy healers will also examine your immediate surroundings like your home or office. Whether the furniture, objects and other stuff lie in disarray or in an organised manner. How does that affect you? Is the placement of various things impeding the free flow of energy within the space you inhabit, and thus to you? How can your immediate physical environment be ameliorated to hike your energy biofield? Magnets, gemstones or more frequently flower essence are employed to render your personal realm amiable to your mind, body and soul's well-being.
The positive aftermath
These energy medicine practises, besides catalysing unfettered energy stream within you, additionally help you and your guide in recognising which modalities bring you the most results. Thereby enabling you to fine tune your practise. This yields gradual yet effective results because by consistently using these methods you may witness a decline in chronic symptoms such as fatigue, joint pains and stress.
On an emotional level, your unique energy aura attracts new experiences and people in your life. At the same time others seem to deflect. Relationships in general see an evolution - growth, downturn or revival. With greater inner mental and physical zing, you're in a better position to welcome, reject or enjoy these old and novel interactions.
Significantly, you finally give credence to the little voice muffled in you - yes, your inner instinct. Not only do you acknowledge its existence, but you also start to trust it to steer you on your life path. By opening your heart and yourself more you notice a considerable surge in beneficial elements uplifting your day to day living.
As you internally feel better about yourself, you start looking at external forces that determine your equilibrium and energy flow. Such as you could question how does your community alter your well-being. You may weed out gatherings that leave you feeling drained of energy and spirits. Instead, you begin to discern activities and social groupings that'll add value to your inner workings. And so, you grow to inhabit your world in a more balanced state - willing to learn and absorb information from a healthy viewpoint.
This gentle nurturing will rouse and prepare you for the next step of advancement. The stage where you shall become the embodiment of energy.